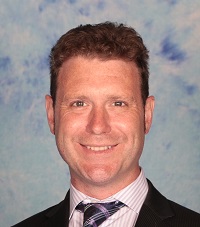 Gavin Magrath is a lawyer qualified and licensed to practice law by the Law Society of Upper Canada. Gavin's practice focuses predominantly on litigation matters arising from the maritime and multimodal activities of freight forwarders and intermediaries, but also includes provision of legal advice for cargo interests, lines, land- and air-carriers, and their insurers, in addition to general commercial litigation, international public law, and pro bono work.
He advises local and global clients in respect of their disputes involving a Canadian nexus, in particular where Canada is the origin or destination of cargo or where parties or contracts are in the jurisdiction. He and represents them in negotiations and litigation in both the Federal and Ontario Courts and Courts of Appeal, as well as before administrative tribunals.
Gavin currently acts as counsel to the Canadian International Freight Forwarders' Association (CIFFA), and in spring 2009 was named as the Association's first outside director. He is a member of the Ontario Bar Association, and from 2006-2010 served as an elected council member representing the Toronto region. He is also a member of the Canadian Bar Association and its Maritime Law Section. He is a member of the Canadian Maritime Law Association and sits on the board of the CMLA as the constituency representative for CIFFA.
Gavin was named General Editor of Forwarderlaw.com by the members present at the May 2007 Forwarderlaw / Singapore Logistics Association conference.
For more information please visit my website.