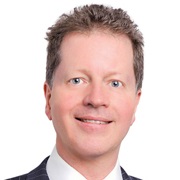 FRAZER HUNT
Mills Oakley
email: fhunt@millsoakley.com.au
Frazer Hunt is a partner in Mills Oakley's Sydney office working in the areas of transport, trade and insurance. He practises predominantly in transport-related matters and property claims, analysing and investigating complex factual and legal scenarios, identifying issues and solutions and assisting clients to implement solutions.
Frazer specialises in insurance (particularly marine, aviation, property and liability), private international law, contracts, commercial disputes, Alternative Dispute Resolution and arbitration, commodities and Personal Property Securities (PPSA) issues. He currently represents most of the marine insurers in Sydney as well as various insurers in the UK and Europe. Frazer also advises several multinational logistics service providers and agribusiness interests and is an accredited specialist in commercial litigation.
Frazer has been recognised as a Leading Transport (Maritime and Shipping) Lawyer in the 2017 and 2016 edition of The Legal 500 Asia Pacific. He has been selected by his peers to be included in the 2017 Australian Financial Review's Best Lawyers in Australia list for Shipping and Maritime, Insurance, and Transport Law and has appeared on this list since 2009.